For this New Year, Lamia the sailing yacht (World's largest sailing yacht made of wood) is available for charter.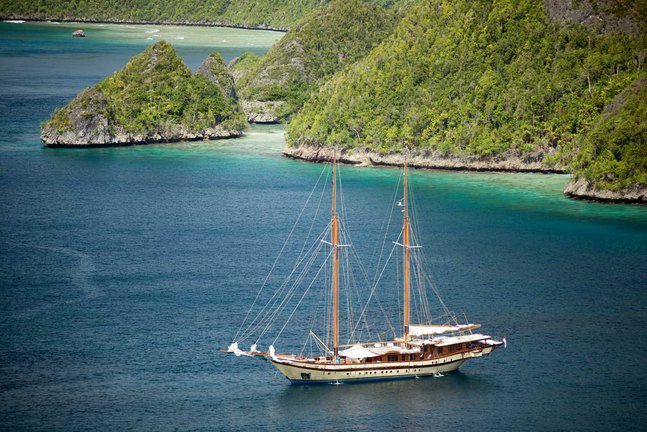 If you had no plan for this New Year till date, then make it for Indonesia and celebrate New Year evening in 65m/214ft yacht.
LAMIMA offers the blend of traditional and modern world amenities and celebrating New Year in this yacht is the most exotic of experiencing things. It is ideal for those who are looking for a tropical getaway in this New Year. There is graceful furnishing everywhere in this yacht and that creates a complete restful environment to get drenched up in the sun in the mornings and it becomes balmy during evenings.
LAMIMA is also offering massages of different type that can be enjoyed at the exterior of the yacht; this enhances the overall Indonesian aroma.
To give new definition to hospitality LAMIMA has number of paddleboards. This can be used to traverse the remote bays. To add adventure in trip LAMIMA has on board dive-center. It is made by dive-instructors who are known for their work and expertise. They know everything about sports around that are no one can miss seeing.
In addition to offering these facilities, the yacht has seven guest cabins that are exclusive and well-appointed. The yacht is also able to accommodate parties, if anyone plans to do so. In all this yacht has everything to overwhelm you.
This is not like Indonesia is giving only LAMIMA for carter. Instead, more super yachts are available with Indonesia tourism to offer a visitor. Pre-booking of LAMIMA and other yacht can be done with the help of charter booker. So, celebrate this New Year sailing and enjoying the most exotic yacht experience.
This is truly the marketing strategy of Indonesia tourism, but ultimately the visitors are getting benefit.